File last modified:


China-Related Resources

Available on This Site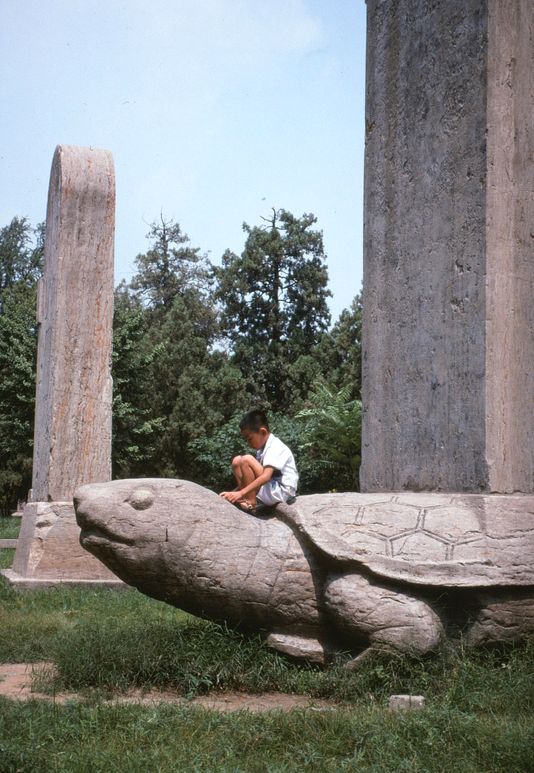 The linked pages have been prepared for use in classes relating to China and may be assigned for direct use on-line if desired. Some are reference materials —maps, charts, &c.— or brief essays. Some are translations, ranging from a few lines to a whole book. All translations have introductions by me. Since Chinese is a common school subject in Anglophone schools today, most of the translations include the Chinese text. Some may be toggled between bilingual and English-only formats.
Unless otherwise indicated, these materials were all written or translated by me and may be freely used by teachers and students without additional permission. Those by others are out of copyright, so far as I know, and may also be freely reused.
Click here for a technical note about displaying tone-marked letters and Chinese characters and test page to check your browser's present capabilities.
Categories of China-Related Materials
Chinese Stories (Index Page)


(Included are about 180 retellings of myths, opera plots, and popular stories in general, always with character lists, sometimes with introductory essays, occasionally with additional translations when there is an relevant locus classicus.)

Chinese Names & Terms Data Base (Separate page)


(Content of this interactive data set is limited, but includes some terms found nowhere else.)
Non-China-Related Educational Pages of Links
---
1. Materials Relating to Chinese Traditional Social Organization
Texts for Class Discussion
2. Materials Relating to Chinese History
Historical Texts for Class Discussion
Dynastic China Seen by Foreign Visitors
>(These are brief texts I have prepared for web use because they happen to fit in classes I was teaching.)
3. Materials Relating to the Chinese Language(s)
Overview
Sounds
Writing
Miscellaneous Language-Related Stuff
4. Materials Relating to Chinese Philosophy
Confucian & Philosophical Documents for Class Discussion
5. Materials Relating to Daoism, Popular Belief, and Folk Wisdom
Daoist Documents for Class Discussion
Popular Morality Tracts for Class Discussion
Extremely Short Vignettes for Class Discussion
6. Materials Relating to Chinese Buddhism
Buddhist Documents for Class Discussion
7. Materials Relating to Taiwan
Taiwan Documents for Class Discussion
8. Miscellaneous Other Topics

The photo at the top was taken by me at the
Dài temple in Tài'ān, Shāndōng Province (山东省泰安市岱庙)
---
There have been

visits to this page since 2016-09-01.