Very Early Hominids
The so-called "hominids," most importantly including the two genera Australopithecus and Homo, are a family of the hominoid superfamily (table), having split off from the branch leading to modern apes, probably sometime between 7 mya (million years ago) and 6 mya.
(An alternative classification regards the category "hominids" as including Australopithecus and humans in a subgroup called "hominins" or "hominines," plus chimps and gorillas. As a cover term for Australopithecus and homo, some authors and editors therefore say "hominin" when others say "hominid.")
Our knowledge of the earliest hominids is still very fragmentary. This page provides a brief summary of a few of the earliest known hominid forms.
Sahelanthropus tchadensis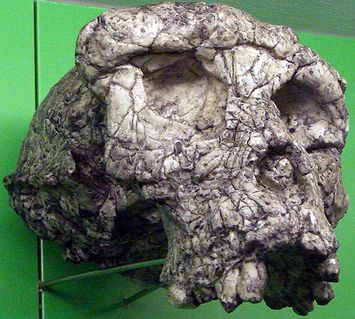 ---
Orrorin tugenensis
---
Ardipithecus ramidus
---
Ardipithecus kaddaba
---
Australopithecus anamensis
---
Australopithecus bahrelghazali