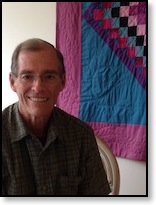 Distinguished Professor of Political Science

Director,
UC in DC

Ph.D. University of California, Berkeley, 1975
American Politics, Presidency

I am a professor of political science at UCSD where I have taught since 1977. I also serve as the director of the campus
UC in Washington internship program
. Im interested in all aspects of American politics, although in recent years my teaching and research have concentrated on the presidency, political communication and American political history. When I'm not working, I enjoy time with my family,
exploring local deserts, golf (broke 80 once!), and fishing (93 lb Wahoo and 138 lb yellowfin tuna).
>>
Download a complete copy of
Strategy and Choice in Congressional Elections
2e
. (with Gary C. Jacobson) Yale University Press, 1983 in PDF format.