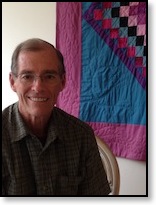 Distinguished Professor of Political Science
Director,
UC in DC

Ph.D. University of California, Berkeley, 1975
American Politics, Presidency

I have taught at UCSD since 1977. Although I have recently become an emeritus professor, I remain actively involved with my research and continue to serve as the director of the campus UCDC internship program. I'm interested in all aspects of American politics, although in recent years my teaching and research have concentrated on the presidency, political communication and American political history. When I'm not working, I enjoy time with my family, exploring local deserts, golf (broke 80 twice!), and fishing (93 lb Wahoo and 138 lb yellowfin tuna).
>>
Download a complete copy of
Strategy and Choice in Congressional Elections
. (with Gary C. Jacobson) Yale University Press, 1983 in PDF format.